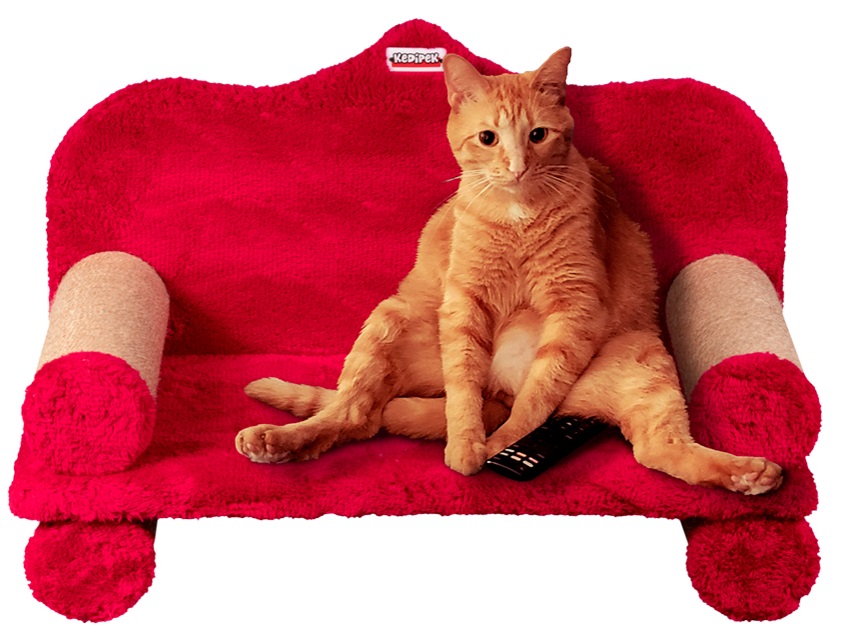 Cats' friendship with humans and their presence in homes goes back to thousands of years. But this ancient coexistence has not affected the instinctual habits of them. These habits and behaviors include scratching on uneven surfaces to remove the surface layer of the nail and determine the territory, as well as the interest in climbing high objects for hunting. In nature, cats scratching on trunks of trees and other objects. In homes, cats do this on furniture, carpets, curtains, and similar surfaces, and try to eliminate hunting and survival instincts by climbing high-rise appliances and hiding in enclosed spaces.
The best way to meet these instinctual needs of cats without damaging the furniture in the form of fun and entertaining conditions is to use products called Scratching post and Cat Tree, which are made with their favorite material and design.
Make sure that Kedipek products are made with the best raw materials, both imported and domestic. During our activity since 2017, we have always tried with all our might to maintain the quality of materials used in our products at the highest possible level, so in all these years, fluctuations in the supply of raw materials have not disrupted our production and proudly we have continued our manufacturing at the highest quality level. As the oldest manufacturer of cat scratcher and cat tree in Iran, we have overcome many production obstacles by making special machines, and with the love of making products worthy of our coustomer, we have used the most experienced personnel at all levels of the company that to have pleasure of our customers' maximum satisfaction.
Exporting Kedipek Products
All cat scratchers and cat trees of Kedipek are supplied in separate parts and can be sent to all over the world with proper packaging. So we are ready to export our products to abroad with best condition. Also we can provide samples for any customers.
After-sales service is one of the concerns of buyers, which is more important in products such as cat scratchers that will hurt by cat. Therefore, we assure you that all parts of cat trees and scratchers produced by Kedipek will be provided to you, dear consumers, at a reasonable price and as soon as possible, so that you can rest assured that Kedipek products will never be useless.
Kedipek Featured Products